Hi everyone I'm Jack Red, I figured to make it official at last. It's about time I make a definite Treehouse of Horror list. Yes this list has it's fair share of challenges. At the same time as a long time Simpsons fan. It is my duty to make such a list.
I love these so much that shortly after Treehouse of Horror XXV was aired. I sit down to watch all twenty four episodes in twelve hours almost the entire time. Even with the best among Sideshow Bob episodes I couldn't enjoy it as close as much as this.
10. Treehouse of Horror XVI (2005)
This by many was considered to be one of the last good Treehouse of Horror episodes. Some of the finest parodies in the show's history. Especially Survival of the Fattest being one of my favorite stories.
9. Treehouse of Horror XII (2001)
For a long while this was the last good episode within Treehouse of Horror episodes. Some of my favorite parodies are present here. Some amazing animation skills went into each story. Some of the funniest moments are also present here. It was so good to be included on the official Treehouse of Horror DVD.
8. Treehouse of Horror IX (1998)
One of the craziest Treehouse of Horror episodes ever made. A dead man's hair controlling Homer into killing people. The Simpsons kids trapped inside TV while being stalked by Itchy & Scratchy. A alien baby gets stuck in the middle of two angry fathers. How could they not be on my list lol.
7. Treehouse of House VIII (1997)
This is exactly what I expect for an Halloween special. Three of their craziest stories ever told. I really enjoy rewatching this Treehouse of Horror episode a lot. Easily one of the finest that everyone needs to watch.
6. Treehouse of Horror I (1990)
Of course the original Treehouse of Horror that started it all had to be on this list. Although most episodes don't take place in the Simpsons' treehouse. This episode started something that is in essence what Halloween truly is.
5. Treehouse of Horror II (1991)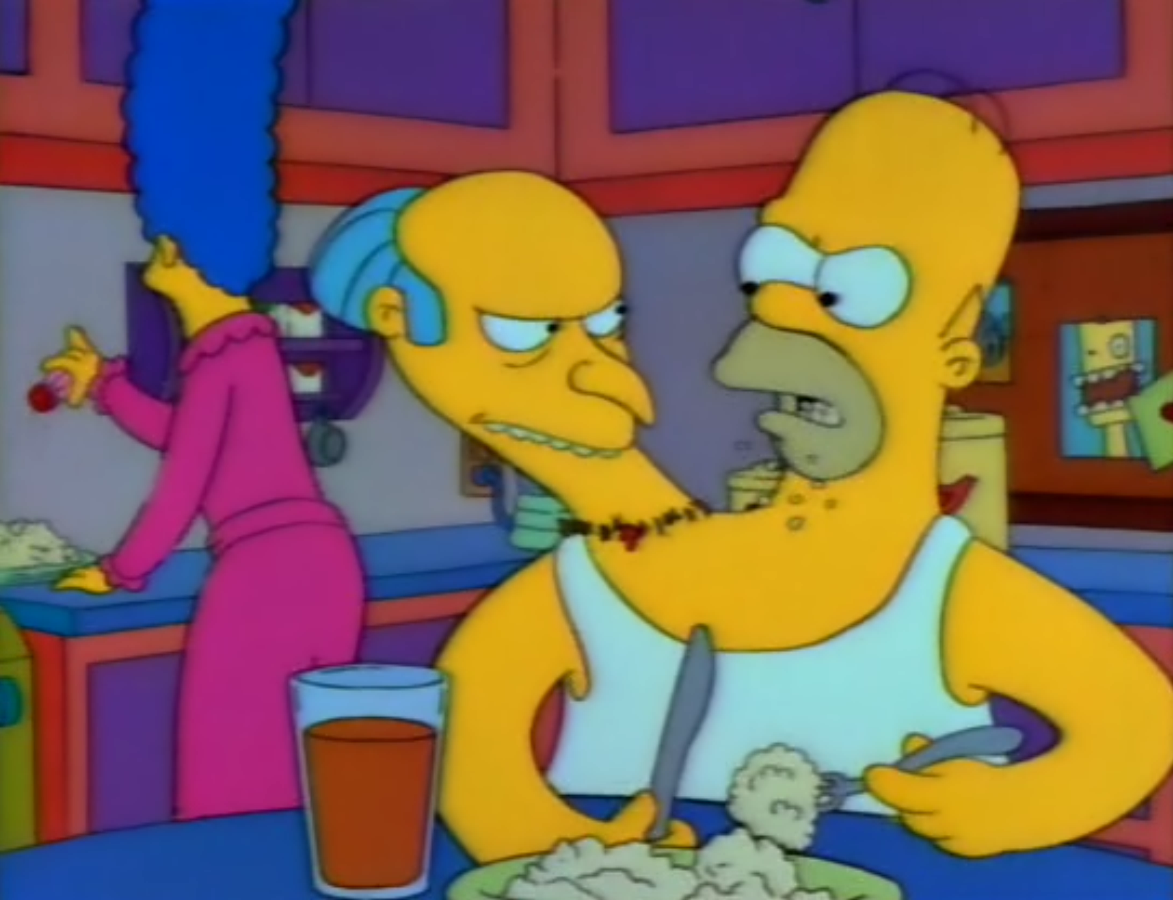 I love each story told in this episode occurs in nightmares. There is just something about nightmares that truly brings out the fear in people. This is exactly why I really enjoy watching Treehouse of Horror II. A worthy successor with some of my favorite stories.
4. Treehouse of Horror III (1992)
All three of these stories easily could've been called short films & achieve the same affect. Easily some of their finest parodies. This not only showed the team's creativity but also welcome new ideas. Clown Without Pity stands as one of Krusty's greatest performances.
3. Treehouse of Horror IV (1993)
OMG do I dare say this is easily one of my absolute favorite Simpsons episodes. You have Homer going to Hell. Bart getting paranoid over a creature ripping a part the school bus. A great parody of Dracula that could actually be the greatest ever done. All three of these stories are really good.
2. Treehouse of Horror VI (1995)
WOW this is absolutely amazing in every sense of the word. They actually attempted a new advance computer animation just for the final story. I really enjoy their parody of A Nightmare on Elm Street. I really can't get enough of those billboards coming to life terrorizing Springfield. This is really damn good for it's time.
1. Treehouse of Horror V (1994)
You all knew this had to be number 1. Treehouse of Horror V has three of their greatest holiday stories. Even to this day The Shinning is still their most popular Treehouse of Horror story. This is not just entertaining from start to finish. This might be the only Treehouse of Horror episode you can watch all day & still feel great about it.