Hi everyone I'm Jack Red, Capcom went back to the drawing boards after Resident Evil 6. They knew by this point, they had to do something to save the franchise. Resident Evil VII: Biohazard was going to reboot it. Mainly in game play wise as it still continues the story of the previous games. Also similar to the confusion with Sega's Dr. Robonik's name. Capcom decided to bring both known titles for this franchise together. What's more interesting Japan's version title is Biohazard VII: Resident Evil.
I got so much to talk about with Resident Evil VII. Yes Capcom did several attempts at making an first person Resident Evil game. Some of these are terrible while others were meant for an different purpose altogether. For example Chronicles series originally released on Wii recreates some of the main games in rail shooter style.
Resident Evil: Dead Aim maybe an precursor to games like Fallout 3. You can play both of them in first & third person shooter games. At one point the original Resident Evil was going to be done in first person. But ultimately chose to go with third person as they had a lot of unexpected problems.
Resident Evil VII not only goes back to horror. I got to be honest this is the scariest sequel ever. Most Resident Evil games has okay voice acting with some exceptions. Resident Evil VII has some of the best voice acting of the entire series. I kid you not this has one of the best casts of any Resident Evil game.
They went the extra mile in the horror elements. I would go as far to say it is just as terrifying as an real horror movie. You get to see such disgusting spoiled food & pieces of corpses similar to movies like The Texas Chainsaw Massacre series. The way every character interacts with each other comes off very realistic & believable.
This time you get to play as three characters. Clancy in some video tapes you find during the game. He was an camera man for an haunted places show. Mia is in some video tapes but does briefly replace Ethan later in the campaign. Finally we get to Ethan whose searching for his wife Mia. An huge difference from the previous games is this time a virus & parasite isn't the cause behind it.
An mysterious character named Eveline was an experiment that can transform people into monsters. I grew up with VHS tapes close to the end of companies making them. I was excited to see each tape acts as an mini important portion of the game. Thus we get more back story to what's going on.
Some newer main Resident Evil games has little to no puzzles. Resident Evil was widely known for it's puzzles inspiring games like Konami's Silent Hill series. I felt having puzzles does have more challenge especially in some parts you got to be fast. So not keeping up with these puzzles does remove some of it's challenge.
Also some puzzles added more uniqueness to the series as an whole. Resident Evil VII does an great job with it's puzzles. Yeah they are a bit easier but testing area had the craziest puzzle of all. You are forced to go in this section without your stuff. You must rely on your intelligence & awareness. This long puzzle requires knowing what to do & not to do in order to survive. This particular puzzle is cruel for not paying attention to those details.
Most your regular enemies are called molded. They are similar to some previous games enemies. But I felt their name fit them better than most of them. Personally the four legged Molded enemies are my favorites. Maybe it is just me but they really remind me of classic Lickers from Resident Evil 2. You also have to deal with bees.
Although they're only in the old house & easy to avoid at times. I do recommend with an flame thrower burn their hives. Sure they aren't any special but compared to several previous RE games with their respective instinct enemies. I am glad they aren't capable of killing you instantly & aren't in many rooms. Thus they are similar to bees of Resident Evil Remake.
Of course I got to talk about the bosses. In some degree it is an improvement over some of the previous games. They didn't go too far like most RE6 boss fights. I like they did different angles of boss fights. They haven't been doing that since Revelations 1. I would say Mia does set the stage for the boss fights of the game. I like the part you get to fight her with an axe. All three boss fights with Jack Baker are more different from each other. You get two different boss fights with his wife Marguerite.
I felt those were easier & not as good as Jack's boss fights. Still better than his final boss fight in my opinion. You have to take on an big fat Molded enemies at several points. These guys are very annoying as they constantly throw up long distances or spills acidic blood at you. Eveline is an disappointment for an final boss. I hate to say it but Jack Norman aka Ultimate Abyss was the last true final boss experience.
Both Eveline & final Jack boss fights are ridiculously easy. My favorite boss fight despite how many doesn't like it has to be the second Jack boss fight. You have to push big bags at him for most of this boss fight. Then he goes for his custom giant chainsaws shiver. Lucky you get to use an chainsaw to even the odds.
You don't get as close as many weapons as previous Resident Evil games. But I felt we were given an good amount for this style RE game. You get two different handguns, two different knives, an shotgun, an flame thrower, an machinegun and remote bombs. I love how well you can control your character.
Some of the best controls in an Resident Evil game. You also can get two different endings depending on which characters gets the antidote. I love the audio in general possibly one of the best in the series. You can unlock infinite ammo making achievement/trophy hunting more fun. Upon beating the game you could try Madhouse difficulty. Obviously it is the hardest difficulty but brought in some clever changes to the experience.
I also like you get to explore similar to the first few RE games. This is something I really miss from the previous games. I felt that was an huge part of what it is suppose to be. I am not saying I didn't like the previous games for limiting us in one particular locations or throw us at several of them. I will say Resident Evil 6 threw too much at our faces.
I honestly felt the entire exploring on foot aspect has been missing for several years now. After all in the United States this series is called Resident Evil for an reason. They did an amazing job with everything, I am very impressed by Resident Evil VII: Biohazard. A solid sequel that comes close as scary as the original Resident Evil.
Beyond this point is me covering everything you get from buying the dlcs. There is so much to cover easily beating the amount of me explaining the main game to shame. Officially there is four dlcs with two of them having several mini games. You can buy most of them separately or get season pass which I did or wait for Resident Evil VII Gold Edition.
This portion of my review is covering Banned Footage Vol. 1. Nightmare has Clancy trapped in the main house's basement for several hours. It is up to you to survive until then from moldy enemies & Jack. This quickly became one of my absolute favorite Resident Evil mini games. Even doing bad runs will eventually lead to something good.
Why because each run will add your scores to your overall one which unlocks stuff to help you out. Similar to Five Nights at Freddy's series, you have to survive five hours. Let's be honest this is similar to those zombie mini games within Call of Duty series. Personally I prefer Nightmare over those any day sue me.
If you do end up beating Nightmare, you'll unlock Night Terror. Essentially the hard mode of Nightmare adding enemies & reducing how much scraps you can get. Instead of money, you'll use scraps to buy stuff. In that regard it is similar to using bottle caps in Fallout series. I do recommend trying this mini game out.
Next up is Bedroom that's inspired by Stephen King's Misery. You play as Clancy again trapped inside a bedroom. The goal of this is to escape the room. You don't need to rush to complete it or you can die quickly. Thankfully Marguerite is your only enemy to worry about. In my opinion this is the easiest Resident Evil VII mini game to complete.
Bedroom is one of the shortest among everything you get in Resident Evil VII. After a few failed attempts you quickly memorize what to do. Once again I do recommend playing this. The last mini game added in Banned Footage Vol. 1 is Ethan Must Die. Clearly a reference to Dante Must Die difficulty in Devil May Cry series.
Ethan Must Die does little to help since you are forced to mostly run with a very limited amount of ammo. A good number of boxes has bombs that can kill you in one hit. You have to rush in a mini game that goes out of it's way to stop you. Personally I am not crazy for this mini game. For every time you restart after dying you can find a statue to break. However doing so at pure random will give you something you had last time.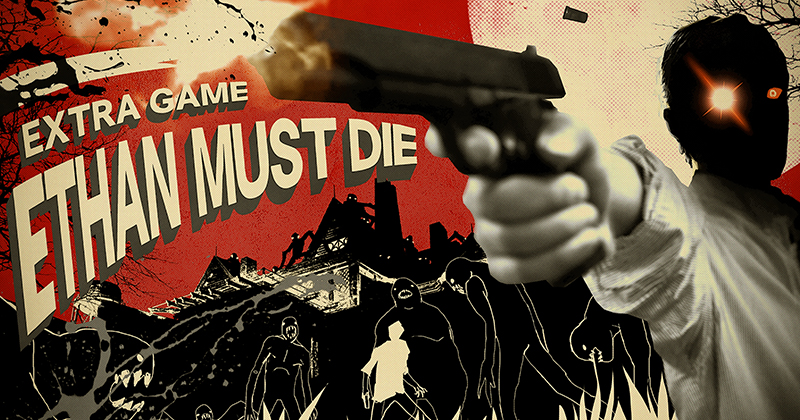 This portion of my review is covering Banned Footage Vol. 2. Daughters is the earliest story potion predating most story dlc mini games and the main game. You play as Zoe in what she called the worst night of her life for several months. This also has two endings depending which door you go to while avoiding her mother. You mostly worry about her parents during majority of it.
Like Bedroom, after a few playthroughs you will know what to do. I do think avoiding Marguerite is the hardest part. I do like how it ties how the Bakers got involved. I do enjoy playing this mini game for what it is. I will say for the record there is better story mini games within Resident Evil VII. I do recommend this to fellow Resident Evil fans.
One of my favorite Resident Evil VII mini games has to be 21. You play as Clancy again forced to play three different twisted takes of black jack against another victim. The first series of games has you & your opponent's hand inside a device. Depending what's at stake you or your opponent loses fingers. Upon losing five fingers, you lose the match.
The second series of games has you & your opponent's hand in another device. This time who ever loses gets electrocute. Losing up to 10, causes the loser to be shock to death. Also this is trickier than the previous black jack you just played. Also you or your opponent can get an 11 card. Sometimes either one of you can quickly get 21.
The final series of games plays very differently from the first two. As Lucas explains, you are now playing to increase the distance of the final death device. This thing has a lot of knives spinning around. Once again depending on what's at stake determines how far or close it will be from you. I really don't need to tell you the goal of this.
Lucas is playing with a man like a puppet. Although you find out after winning your opponent was alive just before finally getting killed. Guess what if you recall Happy Birthday tape in the main game. This mini game took place prior to that. The other two mini games with Clancy took place prior to 21.
I felt since they threw in a twist at the very end of 21. I really want to save people the frustration I felt. Lucas starts playing very dirty with an unclear way of winning. You could be doing very well but losing here is an instant loss. If you remember the trump card love your enemy. Shortly after Lucas pulls this on you. Play love your enemy trump card to win the match.
I should mention during the second set of matches. You & your opponent will be given trump cards. Which greatly affect the game since both players are using the same deck. Which doesn't include Kings, Queens, Jacks, Jokers & Aces. This campaign can be frustrating but a lot of fun to keep coming back for more. Obviously the people behind this mini game were fans of Saw series.
Upon beating 21, you unlock Survival mode. The first death trap with getting your fingers cut off. This time you must beat five opponents to win. If you beat Survival, you can attempt Survival+ mode. The device from the second set of games comes back. You now have to defeat ten opponents with one surprise. At pure random during this comes a mini game an exclusive opponent.
The last mini game of Banned Footage Vol.2 is easily one of my favorite REVII mini games. Jack's 55th Birthday stands as the closest of being REVII's The Mercenaries. You play as Mia to feed Jack in three major locations of the game. This mini game requires great strategy & thinking fast on your feet.
Yes you only get six levels but each versions of those locations gives you a different experience. You get some great unlockables to keep the replay value high. A lot of people love comparing this to Ethan Must Die. Some of Jack's best lines are surprisingly in this mini game. You have to defeat some enemies including his wife Marguerite to unlock several areas.
This is the only mini game to have an ranking system. The lowest being an C rank with the highest being an SS rank. Usually getting an C rank in a game is a good thing. They made it tricky to get an SS rank since it requires having the right stuff & knowing a few tricks. If you are good enough, you can play more of bonus time than your usual time.
Beyond this point I talk about the final two dlcs. Not a Hero takes place after the main game following Chris Redfield. His mission is take Lucas alive for answers. Originally suppose come out back in March. I felt this dlc was well worth the wait for many reasons. Parts of the controls were changed making the experience different from most things in Resident Evil VII.
You have to pay attention to the oxygen at several parts in the campaign. A handful of tough bosses that are well designed. They did a great job adding Chris into the story. Yes almost an hour long but a lot of fun. Not a Hero is a little strict on the learning curve. Thankfully after a few attempts you will know what to do.
They do have some nice twists to the story keeping you on the edge. Officially confirmed to be tougher than the main game. To me the later portions of Not a Hero reminds me of Fallout series. I do enjoy the final boss fight against Lucas. He also gets the award for the creepiest face in all of Resident Evil series.
I do recommend Not a Hero to people although it fails in comparison to other dlcs. I'm not saying it wasn't good enough because it is one of the best things in all of Resident Evil VII. What really caught me by surprise was End of Zoe. WOW I really wasn't sure if I was going to like it or not. Shortly after I started playing, instantly fell in love with it.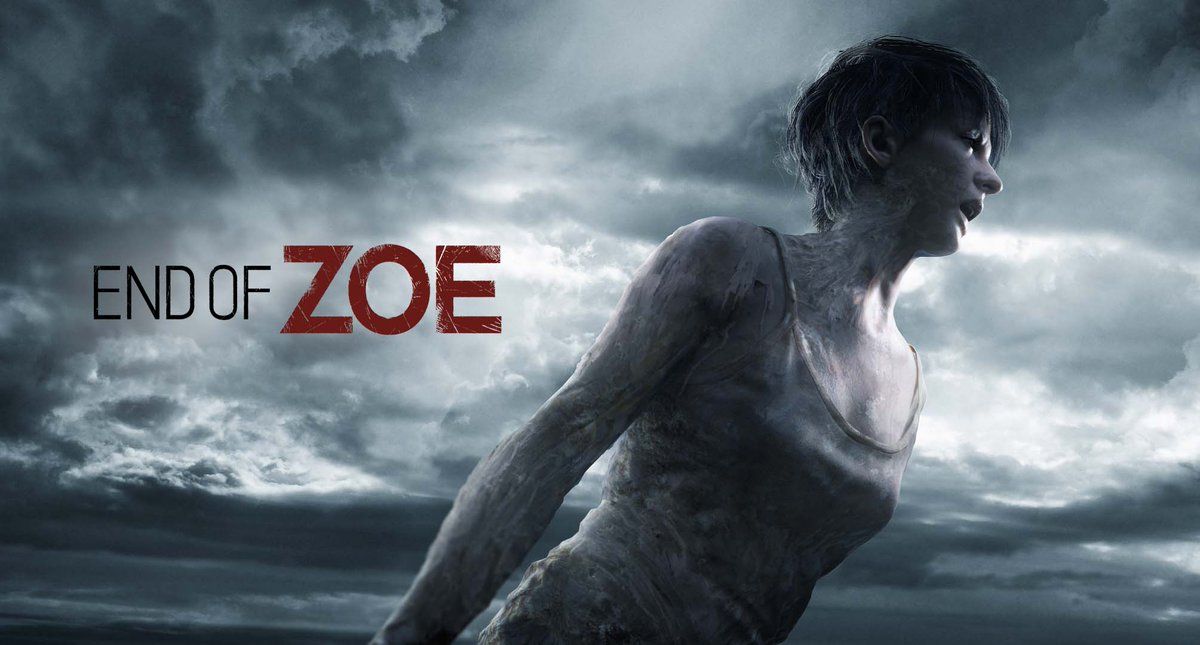 Let's get the obvious out of the way first. Before playing this Jack manipulated by Eveline was my favorite character. Right now my favorite character is his brother Joe. This guy quickly steals the show right after the mini game starts. A little longer than Not a Hero in length but packs more contents.
You do get spears, branches and gauntlets for your fists. Unlike most things in Resident Evil series were your usual default weapon is a knife. Here your default weapon is your fists. Anyone with the balls to flat out beat the crap out of these monsters. I would take to a bar to get very drunk I'm not kidding.
Joe is on a personal mission to save his niece from dying by the hands of Eveline. I really like how different this plays from the rest of the content found in Resident Evil VII. This allows stealth kills since you're mostly in a swamp. You can use insects as baits to surprise attack enemies. You do unlock stuff in both new REVII dlcs by beating it on three difficulties.
End of Zoe gave us another good final boss fight. The punching controls are some of the best I ever experienced. You take on what used to be his brother Jack in an intense showdown for Zoe. This dlc felt like a totally new game. I really love most of Joe's lines for many reasons. I highly recommend End of Zoe with an passion.
Time for a bonus, I strongly felt some of these are now among my favorite of Resident Evil mini games. So I figured since I'm reviewing Resident Evil VII to do a quick Top 5 list about them.
Top 5 Best Resident Evil VII Mini Games
5. Not a Hero
4. 21
3. Nightmare
2. Jack's 55th Birthday
1. End of Zoe
I hope everyone enjoys my review of Resident Evil VII. I always been a huge fan of the series since child hood. I'm Jack Red and I'll see all of you later.