Hi everyone I'm Jack Red, you seen the guest villain characters I want to see in future Injustice series. Now it's time to bring you the heroes characters. Now I was actually surprised how the final list plays out. Trust me I could see a lot of people losing it over some of them appearing in one of those games.
The same rule I had for the villains implies here too.
10. The Mask (Dark Horse)
Yes some people that has wore the mask are bad people. I am here to focus on some of the good ones like Stanley Ipkiss. Yes among putting it on, you instantly go insane. However some people are still able to do great things for people. By wearing it allows your true side to come out. For example you really enjoy classic cartoons.
You will be exactly like one in almost every possible way. The Mask has a lot of powers that's ridiculous for super heroes & villains. Just imagine customizing him or lines towards other characters. Hell his supermove could be an reference to that scene late in the movie with the guns. Now that would be entertaining to watch.
9. Joe Musashi (Shinobi)
I believe you are surprised a Sega character made the list. Joe Musashi has fought Batman, Spider-Man, Rambo, Terminator, Godzilla and Mechagodzilla. This guy took down several organizations on his own. He is truly one of the toughest video game characters. His spells allows so much factors in a fighting game.
Joe could have a few possible supermoves that's worth watching multiple times. Let's be direct Joe doesn't even know the meaning of surrender. Joe is a true legend for a fictional ninja. Of course we don't know if they're considering video game characters for dlcs or not. I'm still going to throw Joe's name out there.
8. Spawn (Image)
To everyone's surprise the most voted character doesn't even make it to Injustice 2. Spawn is truly amazing in what he can do. A god like being that has proven Heaven & Hell wrong multiple times. Spawn would bring a lot of great lines into a future Injustice game. A lot of great possibilities for his supermoves.
Spawn also fights with guns & his powers. Which makes him an unique character since it's usually one or the other not both. Spawn would be really awesome to customize that could lead to contests. I'm not kidding Spawn is so high on people's demand. They would all drop everything to go buy him the day he comes out.
7. Witchblade (Image)
Several ladies has used an artifact that allows the user to attack & defend in many ways. Witchblade could bring a lot for everyone of all sexes. Yes there's a few possible supermoves she could do. Customizing her will blow everyone's minds including the developers. She would bring a lot of interesting lines to the game.
Some of her moves would help her stand out more than many characters. Yes she can handle a lot of powerful beings including The Darkness. Also I felt there needs to be a female characters like this in an Injustice game. She brings more than her beauty and fighting style. She also brings some form of uniqueness in how she does things.
6. Darkman (Darkman)
Darkman from Darkman movie series is a rather interesting character. He was a scientist that nearly died from an assault that led to his lab being destroyed. Darkman is widely known for creating disguises similar to actual living skin. He has a way of blending in that many characters can't say that.
Just imagine how sick it would be to customize him. His lines would be interesting to listen to. Darkman doesn't have a set weapon or fighting style. I bet his ending will be one of the most blowing. Darkman could pull the trick he did in one of the movies. Where he reappears as someone else and get them to attack themselves maybe the new stop hitting yourself achievement/trophy.
5. Invincible (Image)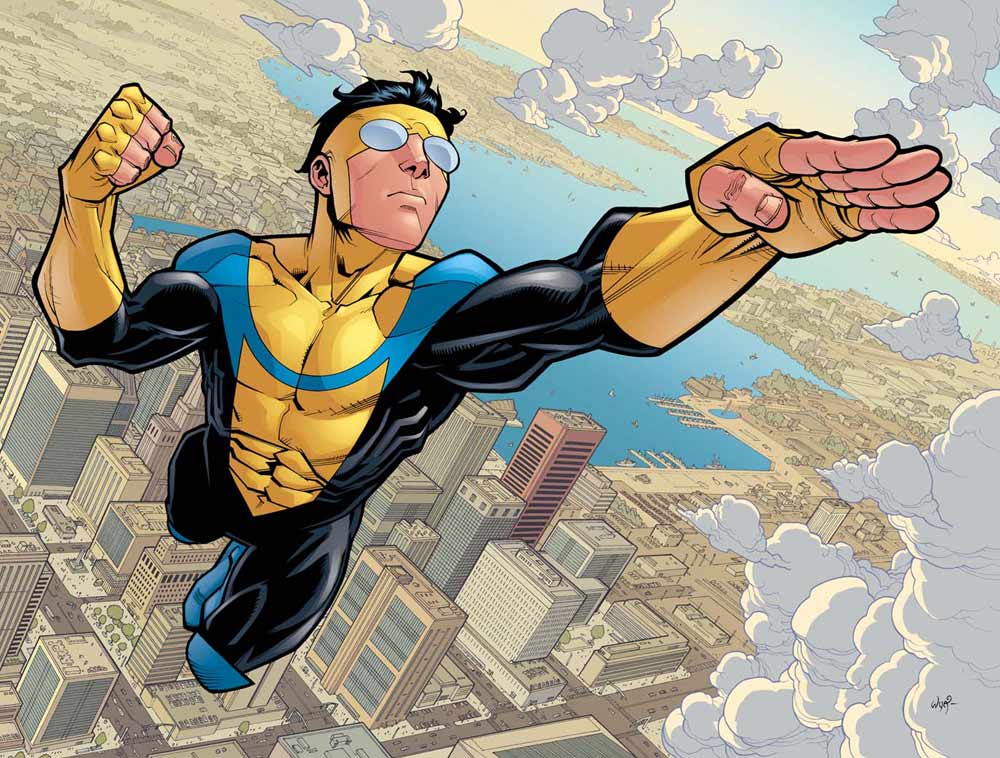 Invincible is one of many characters similar to DC's Superman. A good amount of abilities are shared with some strong similar stuff. Invincible could bring some unexpected lines to the game. A lot of possibility for his supermove.
Invincible is a very tough character similar to many fictional characters including One Punch Man. Yes I made that comparison live with it. This guy could bring something that not even Superman can bring. He could be more fun to customize in the long run.
4. The Crow (several)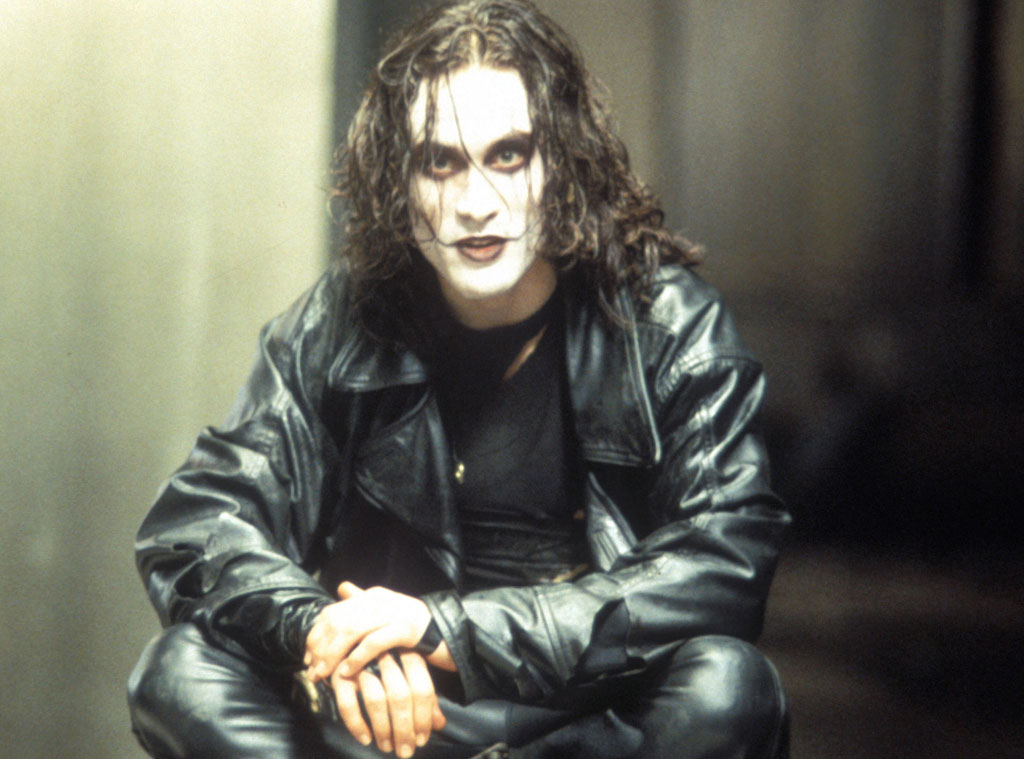 A lot of people got revived from terrible tragedies that prevents their souls from resting. They want revenge against those that cause such a pain. Unless something happens to the crow following them, they're immortal.
I could say a lot of great lines that's worth replaying the intros for hours I'm not kidding. The Crow could be fun to customize as well. Hell they could tie any version of them in for the new Crow movie.
I could also see a lot of potential on what moves we could be witnessing. A lot of possibilities for supermoves alone is already enough reason to want The Crow in an Injustice game. Easily one of the best anti heroes in comic book history.
3. Samurai Jack (Samurai Jack)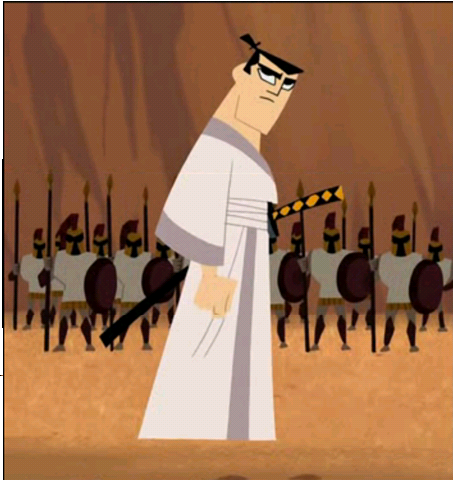 Samurai Jack is truly an amazing samurai. He survived more than fifty years of pure hell in the distant future. In his time has faced all kind of opponents. This guy can handle a lot of DC characters on his own.
Samurai Jack could be fun to customize since he did have a new appearance before going back to his old one. This guy has mastered most fighting styles allowing all kind of possible moves. In fact I'm very curious to know what could be his supermove.
We all know just how tough this man is. I believe not only he's worthy enough to face these legends. He could hold his own against some powerful ones too. He did defeat Aku whose a being of pure evil.
2. Judge Dredd (Judge Dredd)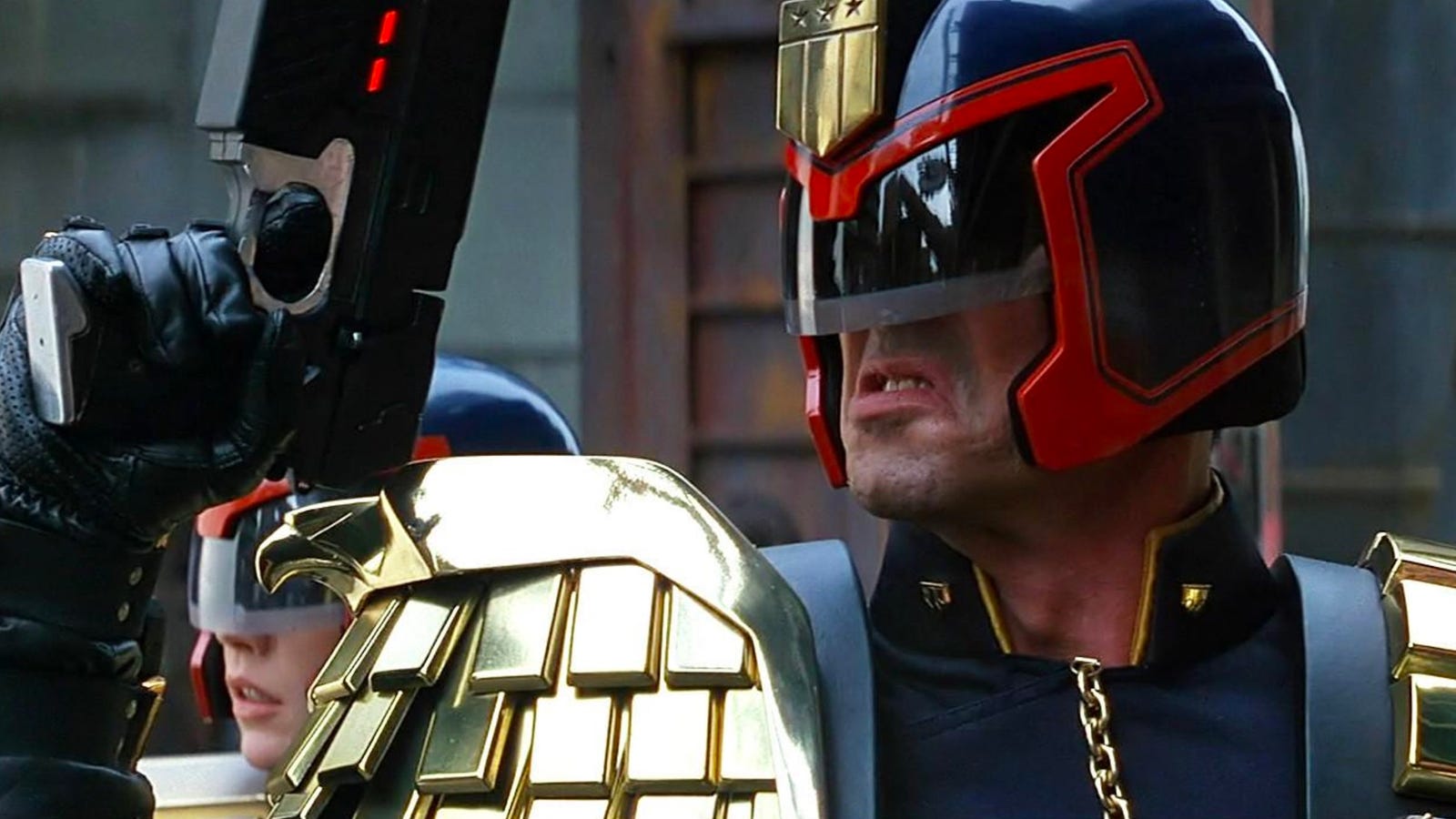 Judge Dredd has fought Batman before. This guy is very good at keeping the streets safe. Although some methods he does use may scare you more than the actual criminals. Judge Dredd has an unique firearm that has all kind of firing settings.
It would be awesome if they recreate someone else picks up his gun for a move in game. He usually doesn't fail to take down any criminals including his nemesis Judge Death. I'm not going to lie this guy would not only bring great lines.
Judge Dredd would also bring a level of awesomeness that many characters simply can't rival. I mean he could use his vehicle that could manipulate similar to Judge Dredd movie with Stallone. They got a lot they could work with just Judge Dredd.
1. Power Rangers (Power Rangers)
Surprised I know I was when I thought of a crazy way to end this list. There's so many versions of Power Rangers & it's original Japanese counterpart. This also includes weaponry, zords and advantages depending versions. This also means customizing them is a lot easier than most characters.
Obviously they could do their megazord maybe up that like some versions do to make it more epic. Everything about Power Rangers in general is ridiculous. Sometimes by adding that level of ridiculous brings a lot of people.
Power Rangers easily brings way too much to fully write it all down in one blog. A lot of great lines with a possible switiching between five characters or like the turtles have some moves with other rangers. I really can't say enough why this would really work with a future Injustice game.